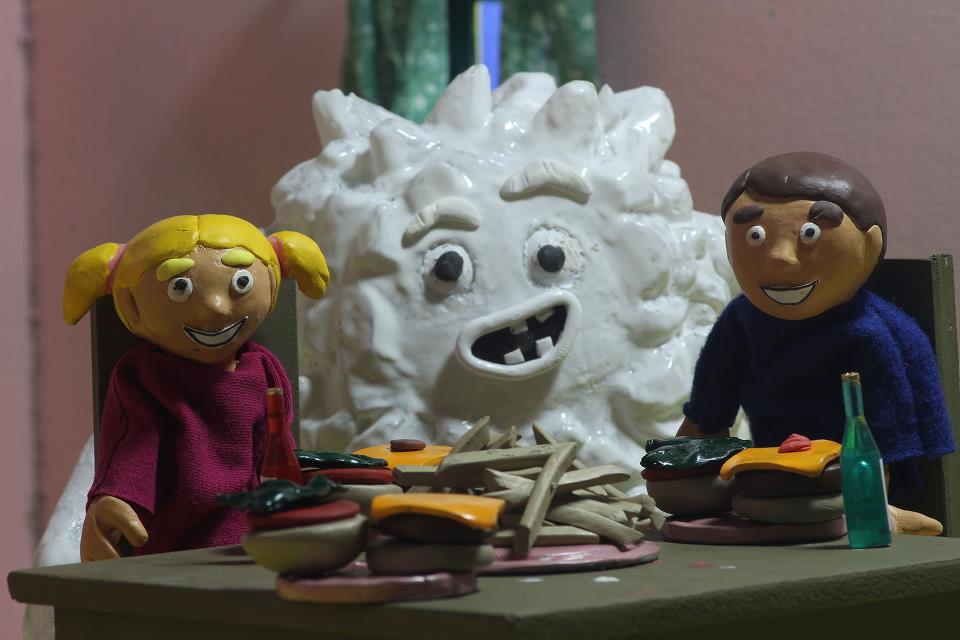 Animated Salt Monster Videos
In a series of animated videos released this week, Saul the Salt Monster helps educate Shasta County families about condiments, deli meats and other high sodium foods that can impact high blood pressure.
Created with stop-motion animation, the whimsical "Adventures of Saul the Salt Monster" were produced to help increase the salt savvy of residents in Shasta County, where one in three people have high blood pressure.
The videos can be viewed on Youtube, www.healthyshasta.org/saltmonster.htm and www.facebook.com/saulthesaltmonster. By "liking" the Facebook page, residents can stay up to date on Saul's latest adventures, tips on lowering sodium when you cook, recipes and interesting health facts.
The average American consumes about 3400 mg of sodium a day, more than twice the 1500 mg that's recommended for most people. High sodium diets are scientifically linked to high blood pressure, which can lead to heart disease, stroke and kidney disease.
Many foods assumed to be healthy are very high in sodium. To learn more, visit Saul's Facebook page or www.healthyshasta.org/saltsavvy.htm.
The videos were produced with funding from the Sodium Reduction in Communities Program grant from the Centers for Disease Control and Prevention. Shasta County was one of five communities across the nation to receive one of the grants.