HealthyShastaWalks.org
Walking
Healthy Shasta aims to encourage people to walk and bike more for both transportation and recreation while working behind the scenes to support the creation of environments that make bicycling and walking easier, safer and more convenient for transportation and recreation.
Did you know you can meet physical activity recommendations for better health by walking briskly for 30 minutes a day, at least 5 days a week? These bouts of physical activity can be broken into 10 minutes segments – such as walking during your break at work or walking 15 minutes of your commute each workday.
Local Walking Guides
Find Places to Walk and People to Walk With
Starting a Walking Program
Are you interested in starting a walking program? Check out this video to learn more!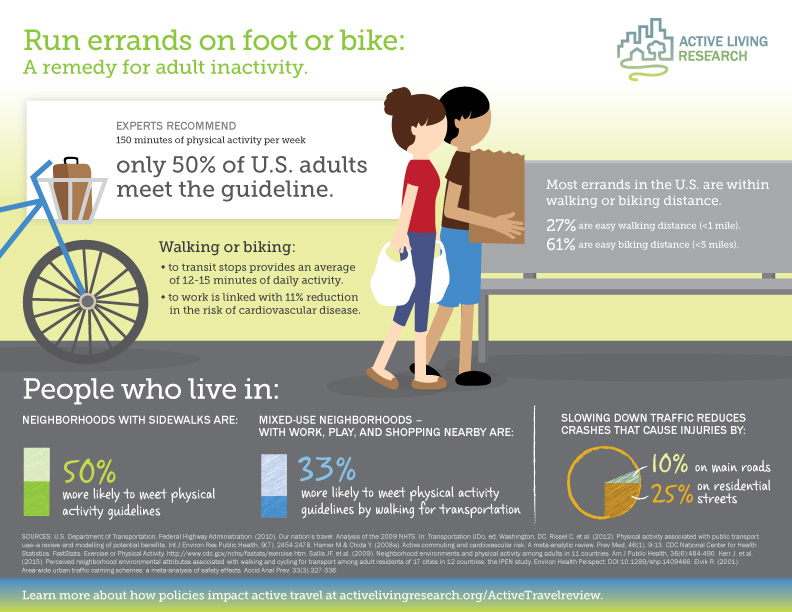 Click here to learn about Creating More Walkable Communities
---
2018 Walktober Challenge
Healthy Shasta's Health Works group is excited to invite you to participate in this year's Walktober Challenge – friendly, inter-agency worksite wellness challenge.
The challenge runs the entire month of October. Track steps, similar to a pedometer challenge except you can convert your physical activity (bicycling, kayaking, etc.)  into steps.
Join Redding Rancheria, Shasta Community Health Center, HHSA Public Health branch, and others us in our mission to provide employees with opportunities to engage in more physical activity with this fun and easy competition! Our goal is to get all Healthy Shasta partners and friends to participate.
For questions, contact WalktoberChallenge@gmail.com
Visit us at Walktober Challenge