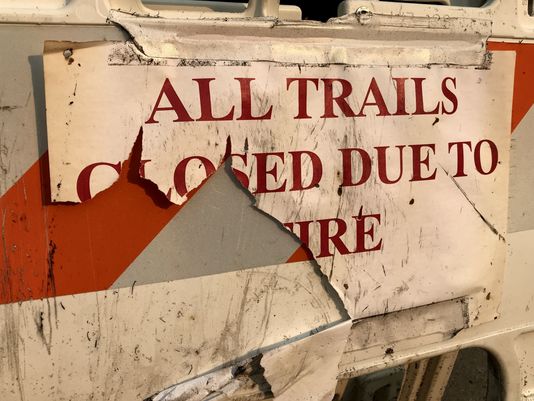 Shasta County Trail Map Guide Following Carr Fire
Find the latest information on fire related trail closures here:
Map of Fire Related Trail Closures In and Near Redding
Note the tabs at the top of the page to get area specific information. As of late September, most trails in Redding and on BLM have reopened, however most trails in Whiskeytown Recreation Area remain closed.
Please be patient and treat these areas with care. Many of the trails are in environmentally sensitive areas. Off-trail excursions can be dangerous and contribute to erosion problems. Some tips for using the trails in fire damaged areas:
1) Please take great care to stay on the trail. This is crucial. Stepping off trail onto slopes can increase erosion and there is a potential for hidden tree holes off trail.
2) Please report any hazards.
a. City of Redding: parksinfo@cityofredding.org 530-224-6100
b. Whiskeytown: 530-246-1225
c. BLM: BLM_CA_Web_RE@blm.gov 530-224-2100
3) Please be cautious as some trails have changed and new lines created by bulldozers are present throughout.
4) Wayfinding signs may not be present in many areas. Bring a map or know your route.
5) Lastly, please be patient and respect trail closures. They are for your safety. Use this time to explore new areas