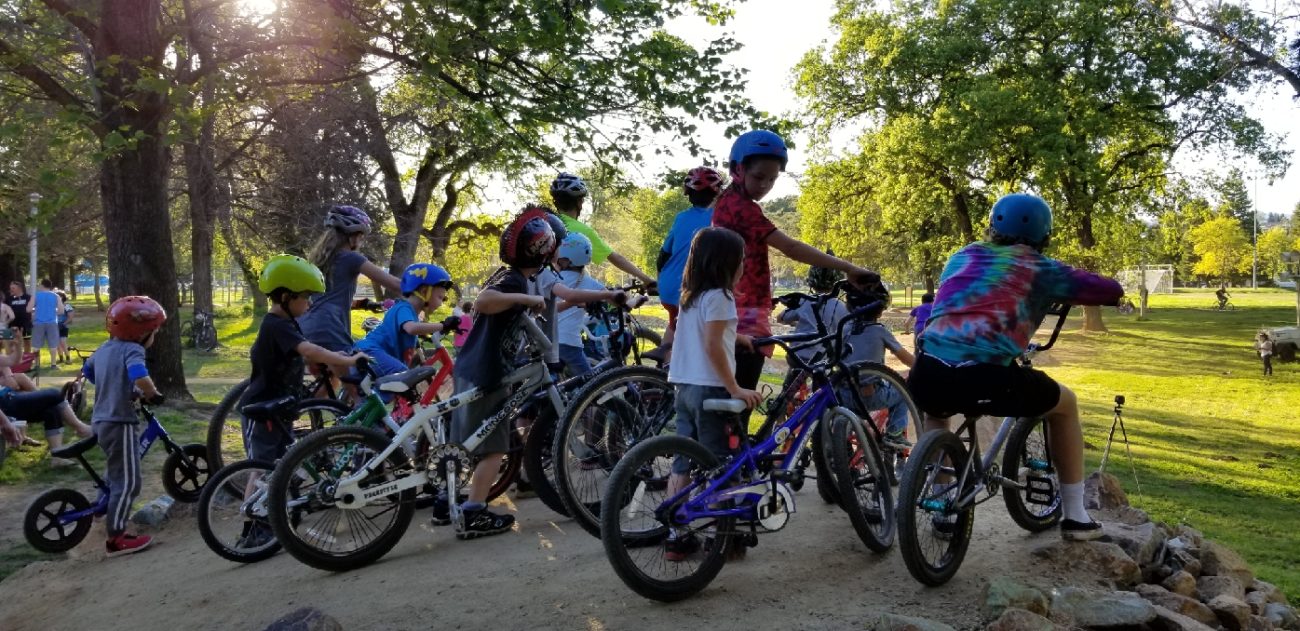 Kidical Mass in Shasta County, April 13
Gather up the kids and come have fun! Join the Redding Parks & Trails Foundation on Saturday April 13th, from 11AM-2PM at the Caldwell Jr. Bike Park in Caldwell Park for Kidical Mass.
This fun and educational event will focus on safety tips for kids on our trails and neighborhoods. This FREE event is for kids 0-5 years old. Their parents and older siblings are encouraged to participate. Lots of activities including: Obstacle course for kids to ride balance bike, scooters and trikes; Safe Routes to School will take kids through situations that may occur in their neighborhood or on their way to school; FREE books and bags for the first 100 kids to register; Raffle drawing for balance bikes, scooters and other bicycle related items for registered kids. The raffle will be held at 2PM.