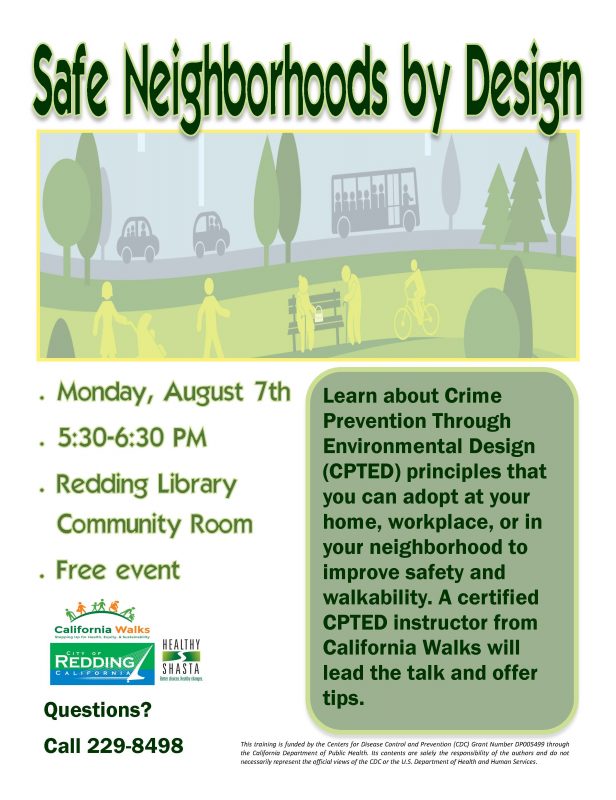 Safe Neighborhoods by Design
Learn about 1st and 2nd generation Crime Prevention Through Environmental Design (CPTED) principles that you can adopt at your home or in your neighborhood to improve safety and walkability while discouraging crime.
A certified CPTED instructor from California Walks will talk about general CPTED principles and offer tips you can use at your home. Representatives from Neighborhood Watch and Redding Police Department will add a local perspective.
Hosted by Healthy Shasta, City of Redding, and California Walks. Funded by the Centers for Disease Control and Prevention (CDC) Grant Number DP005499 through the California Department of Public Health. Its contents are solely the responsibility of the authors and do not necessarily represent the official views of the CDC or the US Department of Health and Human Services.