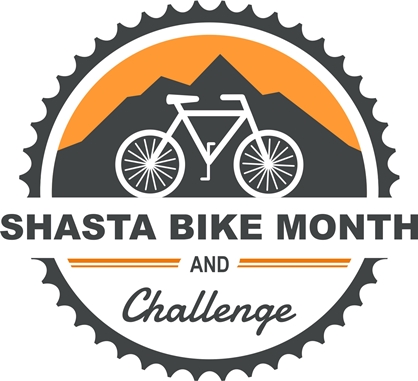 Shasta Bike Challenge, May 1-31
Registration is now open for the Shasta Bike Challenge starting May 1st  through May 31st. All participants are entered into a free drawing for great prizes each day they ride their bicycle to work, on errands, for exercise, or wherever they may want to go (up to 31 entries)!
Participants can register as an individual or join a team or workplace for the local challenge. All participants that live-in Shasta County will help our community rank up in miles and points for the National Bike Challenge where we compete against many other communities across the Nation. In 2019, Shasta County ranked #2 Nationally at the end of May for its population size, and 4th overall in the National Bike Challenge, beating out much larger communities.
The challenge is free and all level of riders in Shasta County are welcomed!
Some of this year's prizes include:
Trek Dual Sport 3 Quicksilver Bike
One Night Stay at the Sheraton Sundial Bridge Hotel
Lake Shasta Cavern's Family Passes
Headwaters Adventure Kayak Rental Passes
Strider 12 Sport Balance Bike
Mosaic Gift Card
Rare Air Trampoline Park Passes
Turtle Bay Passes
Churn Creek Meadow Organic Farm Small Gourmet Market Box
And more bike swag and gear!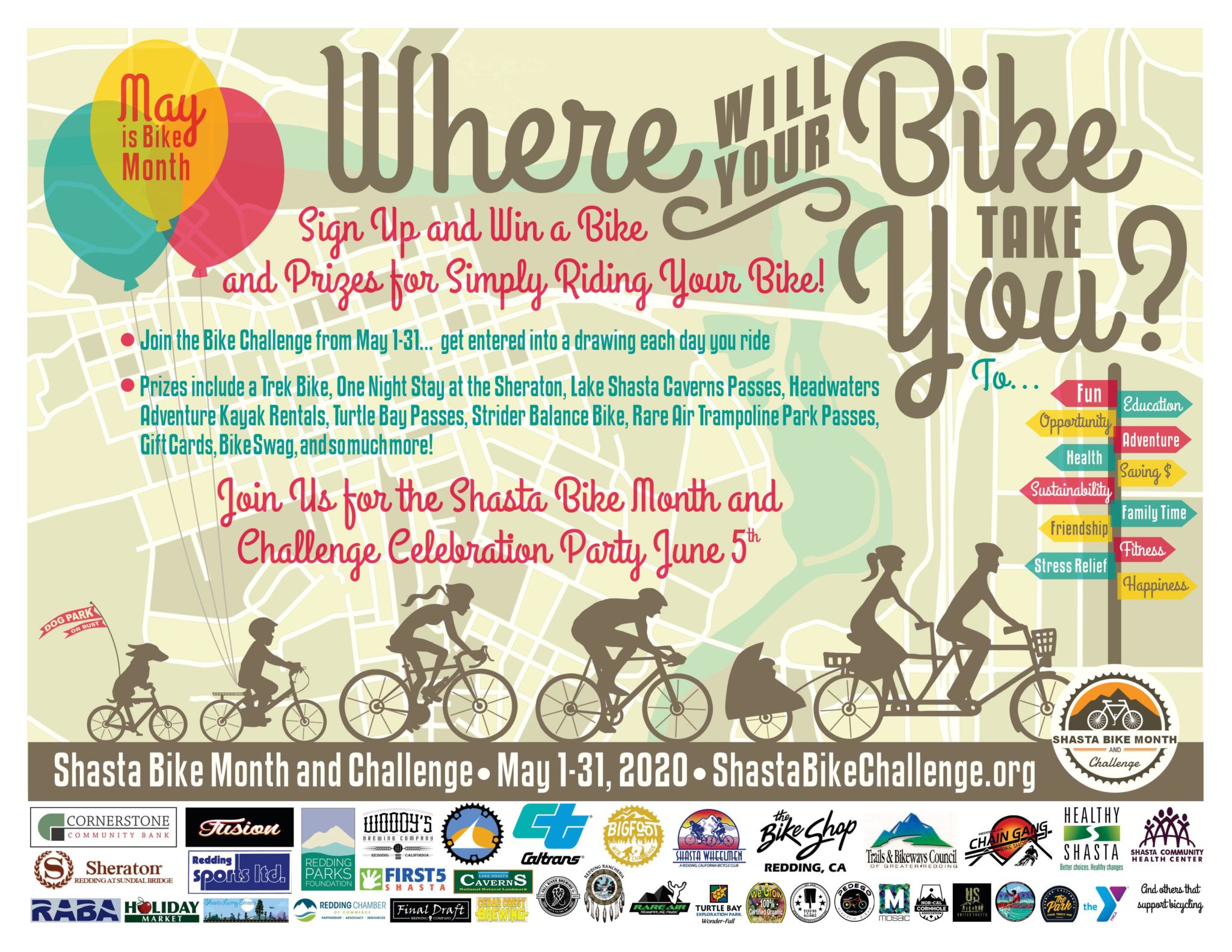 Please visit www.ShastaBikeChallenge.org for more details and how to sign-up.
The Shasta Bike Challenge fully supports the Government's advice to stay at home to slow the spread of Coronavirus. You can still go out to pick up groceries, medicine or take care of essentials such as banking or visiting your doctor or EXERCISING TO STAY HEALTHY (yes, this includes cycling).
In all these cases, we encourage you to bike there. Ride your bike as your main mode for essential travel and as a fun, enjoyable form of exercise. Riding a bike has so many benefits for our physical and mental health. It helps combat stress and anxiety, releases happy chemicals and strengthens our immune systems. Be smart, ride smart.