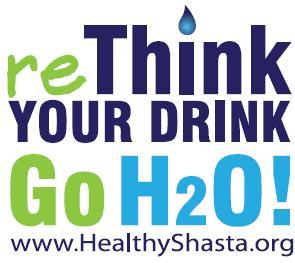 Take the Pledge to Rethink Your Drink!
Healthy Shasta invites you to kick off your summer by taking the pledge to replace sugary drinks with water. If you take the pledge by September 22, you will be entered into a drawing to win three months of refreshing , bottled spring water (four bottles per month) and a dispenser, courtesy of Mt. Shasta Spring Water.
Why drink fewer sugary drinks? Empty calories from sugary drinks like soda, energy drinks and sports drinks are a major contributor to the obesity crisis. In Shasta County, 65% of adults and 29% of 7th and 9th graders are classified as overweight or obese and at risk for Type 2 diabetes, heart disease and high blood pressure. Rethink your drink this summer and take the pledge.

For more information about the Shasta County Rethink Your Drink Campaign, please visit our Rethink Your Drink page.
Printable Tracking Sheet (pdf) – Use this tracking sheet to help you stay on track for a healthier summer.
Did You Know?
Water helps send messages from the brain to the rest of the body. Water also protects the brain from injury.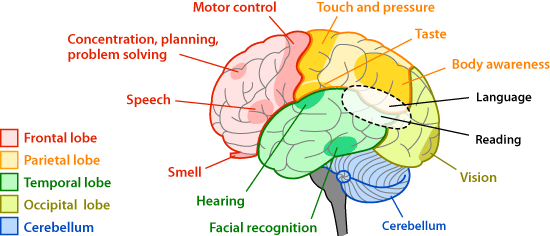 Come back and visit often! We'll update this section regularly (every week or two this summer) with new information about the wonders of water and why it makes you look and feel great!