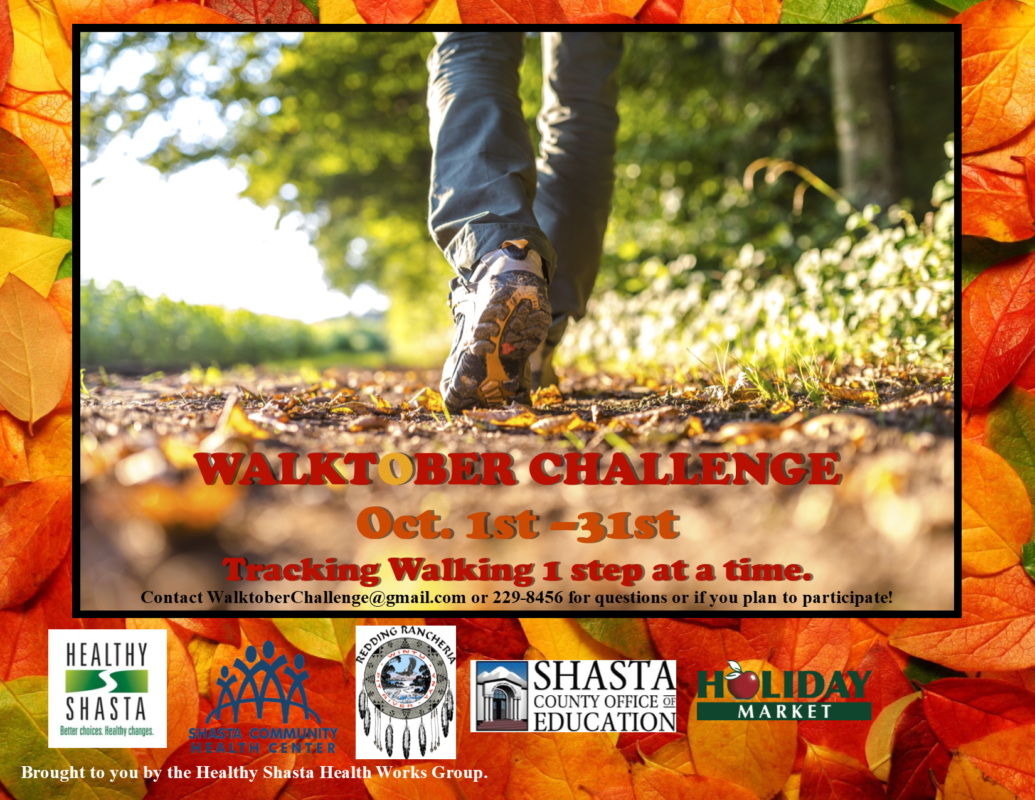 Walktober Challenge, Oct 1-31
It's time for the biggest Worksite Wellness Challenge of the year! The Walktober Challenge is back and it's going to be the most exciting year yet! We will step across the United States on our new online virtual platform making stops at some of America's most iconic National Parks while worksites compete against each other for fun and glory in this year's walking challenge (all businesses and organizations welcomed).
The challenge is hassle free and fun. And to top it off, all who participate will be entered into a raffle with great prizes such as Benton Scenic Airplane Flight, Fit Bit, Yearly National Parks Pass, Personal Trainer Session, and more!
Find a team leader, have them create a new team, and join the challenge!
Last year, 34 workplaces totaling 820 participants took over 231million steps which is enough steps to make it nearly half way to the moon (over 115,000 miles)!
For more information and how to participate, please visit our Healthy Shasta Walks page.
Be sure to check out our Walktober Flyer 2019!
Contact us: WalktoberChallenge@gmail.com
Visit us: HealthyShastaWalks.org
Brought to you by: Healthy Shasta Health Works Group
"To understand the journey you have to do the walking."