SHASTA BIKE CHALLENGE
We are currently planning the 2020 Shasta Bike Challenge. Stay tuned for more information.
What is the Shasta Bike Challenge?
The Shasta Bike Challenge is a collaborative effort of the bicycling community to engage new, old, and current cyclist to ride as much as they can whether it is for transportation or just for fun! Participants can register as an individual or join a team on our tracking platform, Love to Ride. The challenge is free and all level of riders are welcomed!
This year's 2020 Challenge is from May 1st to 31st. All participants are entered into a free drawing for great prizes each day they ride their bicycle to work, school, or wherever they may want to go (up to 31 entries)!
Our local  Shasta Bike Challenge is tracked on the Love to Ride platform, a partner in conjunction with the National Bike Challenge. The tracking platform allows participants to easily log and track trips with current leader board rankings based on mileage and points.
Steps to Register
Registration details for 2020 will be available in April. For a full description on how to previously register, click here.

Rides were tracked and logged on the National Bike Challenge platform, Love to Ride.
Love to Ride are online bike challenge experts and already run bike challenges around the world. They have teamed up with the National Bike Challenge to make improvements so the bike challenge will be more exciting and ultimately more successful at encouraging more people to ride, more often. For more information about the challenge, visit Love to Ride.
Celebrate 31 days of Shasta County biking!
May was bike month! In honor of this, Shasta County celebrated with a full month of rides and events! Check out last years activities.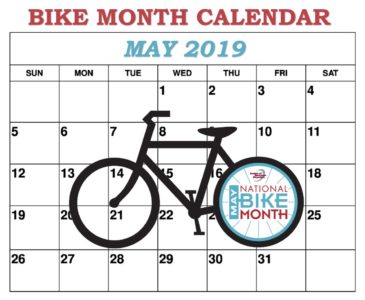 Bike Month Calendar Full Details 2019
Final Results 2019
The 2019 Shasta Bike Challenge was another year for the record books. With the local challenge lasting the entire month of May, 786 local riders pedaled out enough miles to cross the United States over 40 times…that's 115,928 miles… Shasta County was ranked #2 Nationally at the end of May for its population size, and 4th overall in the National Bike Challenge, beating out much larger communities. Shasta County was the 3rd largest participant in the National Bike Challenge during bike month. Check out the full details of the Shasta Bike Challenge Results 2019
Prizes
Check out our list of prize winners for participating in the Shasta Bike Challenge. Winners can pick up their prize at the Public Health East Building located at 2660 Breslauer Way during normal working hours Monday-Friday from 8am-5pm. Questions? shastabikemonth@gmail.com
Bicycle Friendly Business Nominations
Bikes are good for business!  Business and organizations were nominated for the 2019 Bicycle Friendly Business Award to receive recognition for your efforts in creating a better community!
Shasta Mosquito and Vector Control District has been named Bicycle Friendly Business of the Year! Embracing a bicycling culture has helped them to foster a team atmosphere while encouraging a healthy lifestyle for employees. They increase safety for all bicyclists by including information about safely driving near bicyclists in their annual drivers training (many of their employees are out on the road in trucks for work) and sometimes include bicycle related topics in monthly safety meetings. They provide secure bicycle parking protected from the weather, locker rooms with showers, bicycle information during new employee orientation, and have staff designated as the 'go to' people to help bike commuters. Although they are a small organization, their team in the annual Shasta Bike Challenge is a force to be reckoned with! For ideas on how to be a bicycle friendly business click here.

The winner of the Bicycle Friendly Business Award will received:
Public recognition for enhancing quality of life and contributing to a healthy, vibrant community!
A 'ribbon cutting' event with Facebook Live at your location with the Redding Chamber of Commerce
1-year membership to the Redding Chamber of Commerce
A bicycle rack from Healthy Shasta and Viva Downtown
Be an honored guest and receive the award at the Shasta Bike Month Celebration on June 7th
What is a Bicycle Friendly Business? It's a business or organizations that takes steps to make it easier for their employees to commute by bike (thereby supporting employee wellness, productivity, and satisfaction) as well as making it inviting for customers to arrive by bike (which contributes to a vibrant community and high quality of life). For examples of how your business can be more bicycle friendly, see the examples of the local nomination form or visit the League of American Biyclist's website.
More details about the 2019 Shasta Bicycle Friendly Business Awards are on the Fact Sheet.
Looking for someone to ride with?
Check out one of these local organizations who would love to ride with you.
Shasta Wheelmen
Shasta Living Streets
Redding Trail Alliance
Local Recreation Opportunities
Not sure where to ride? We got you covered. Check out the Local Map Listings for a list of local trails.
Looking for a Mountain Bike trail to ride with a full map description? Check out the Mayor's Mountain Bike Trails.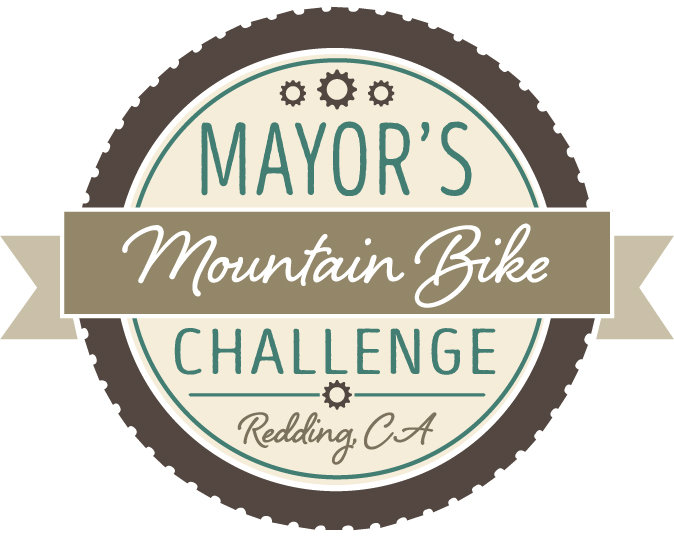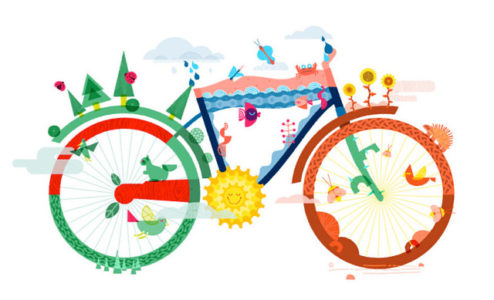 "Nothing compares to the simple pleasure of riding a bike."
2018 Shasta Bike Challenge
The 2018 Shasta Bike Challenge RESULTS!
We gave out certificates for the following categories:
Top Workplaces, Teams, and Schools (1st, 2nd, 3rd)
3k Club, 2k Club, 1k Club
Top Riders Shasta Bike Challenge
Top Riders Love to Ride
Top Commuter
Top Riders
Black Out Riders
Top Male & Female Riders (Most Miles)
Top Male & Female NEW Riders (Most Miles)
Top Encourages
Here is a list of our 2018 Daily Shasta Bike Challenge Prize Winners.
Questions? Call 229-8456 or email shastabikemonth@gmail.com