Join A Walking Group
Looking for someone to walk with? We are currently in the process of developing and finding Walking Groups in Shasta County. Check out some of the options we currently have. If you would like to start a walking group or know of a walking group that is not listed, please let us know!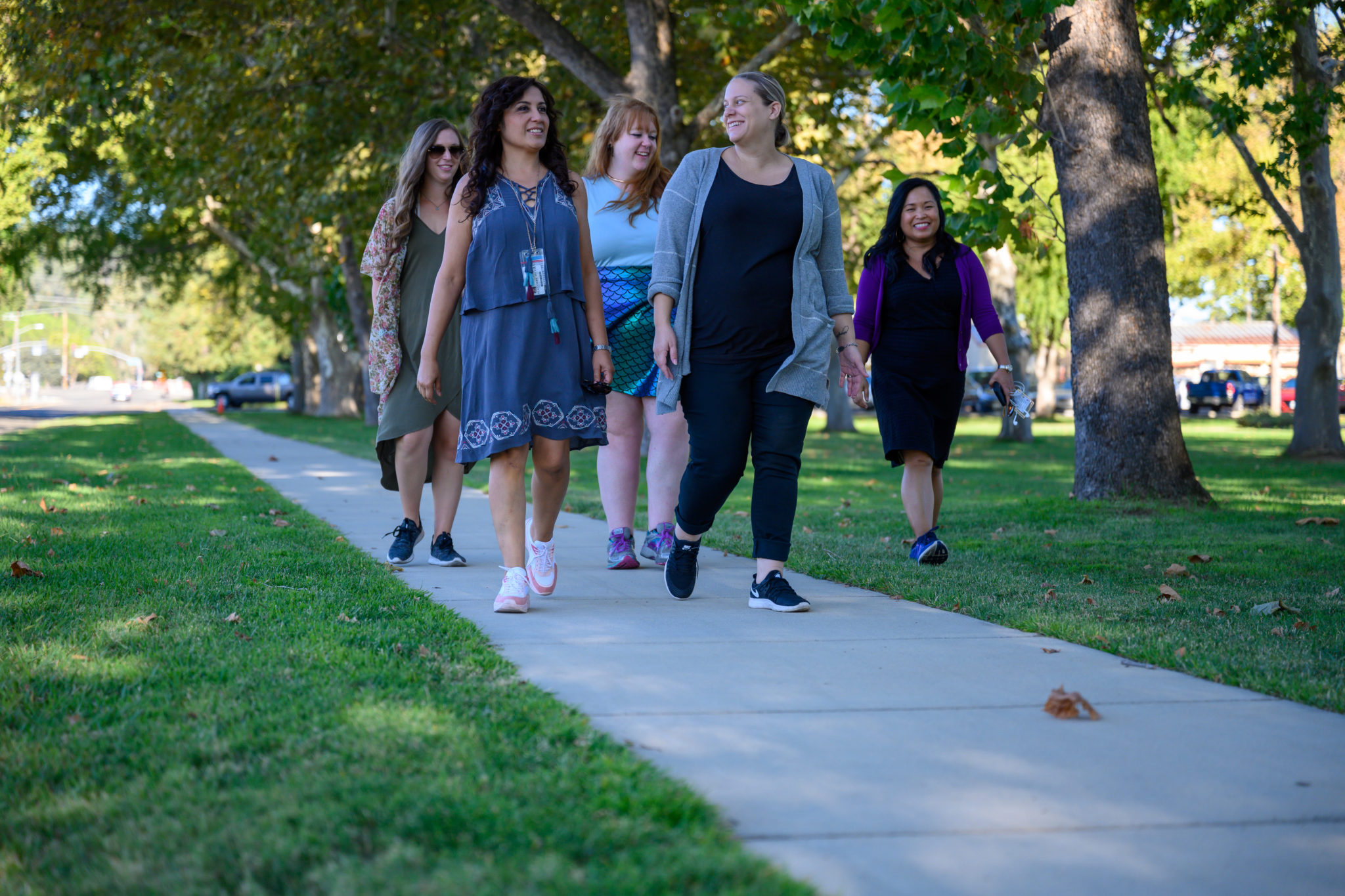 Do you enjoy walking? Would you like to connect with others? Walking groups are a great way to connect with others, spend time in nature, and relieve stress.
Coming March 20th, community members are invited to attend a Walking Group Leader Training! You will get tips on how to start, promote, and keep momentum for walking groups.
Groups can be started in neighborhoods, work sites, or among friends. The training will be held on Friday, March 20, 2020, 1:00 – 2:30 pm at Circle of Friends in Burney and will include a walk.
Register for Walking Group Leader Training
Lassen Park Ranger Led Walks
Visit Lassen National Park Services for more information.
Contact: lavo_information@nps.gov
Friends of the Redding Trails
Let's get together and enjoy our world class trails. If you need a companion to walk with and don't want to walk alone, this is the group. Meet new friends and get a fresh start on the day.
Find Friends of Redding Trails on Facebook and Meetup.
Redding Ramblers
For anyone who enjoys hiking. Find Redding Ramblers on meet up.
Contact: dawn@reddingramblers.com
Shasta Dogs
Anyone and their dog(s). Find Shasta Dogs on Facebook.
Contact: shastadogswebmaster@gmail.com
Pink Feet
This is a woman only, Dog Friendly walking Group. We will meet ( during the school year ( late August-early June) mid day for walks. Afternoons and early evenings during the summer and weekends. We will walk up at Turtle Bay and Anderson River Park. Find Pink Feet on meet up.
SWEAT
Anyone who enjoys walking or running. Groups meet regularly to run/walk and host races.
Find SWEAT on Facebook.
Contact: sweatrunningclub@gmail.com