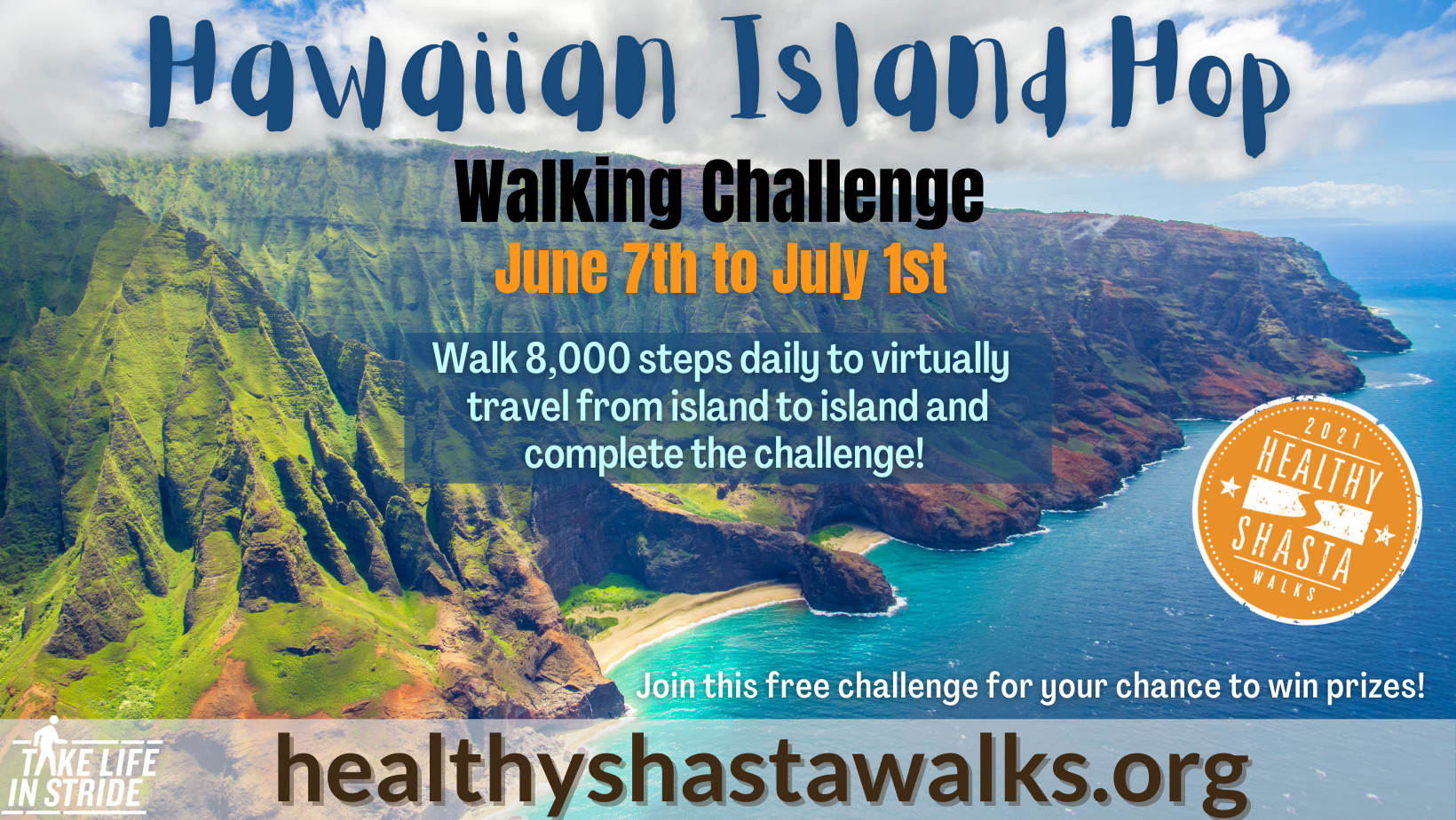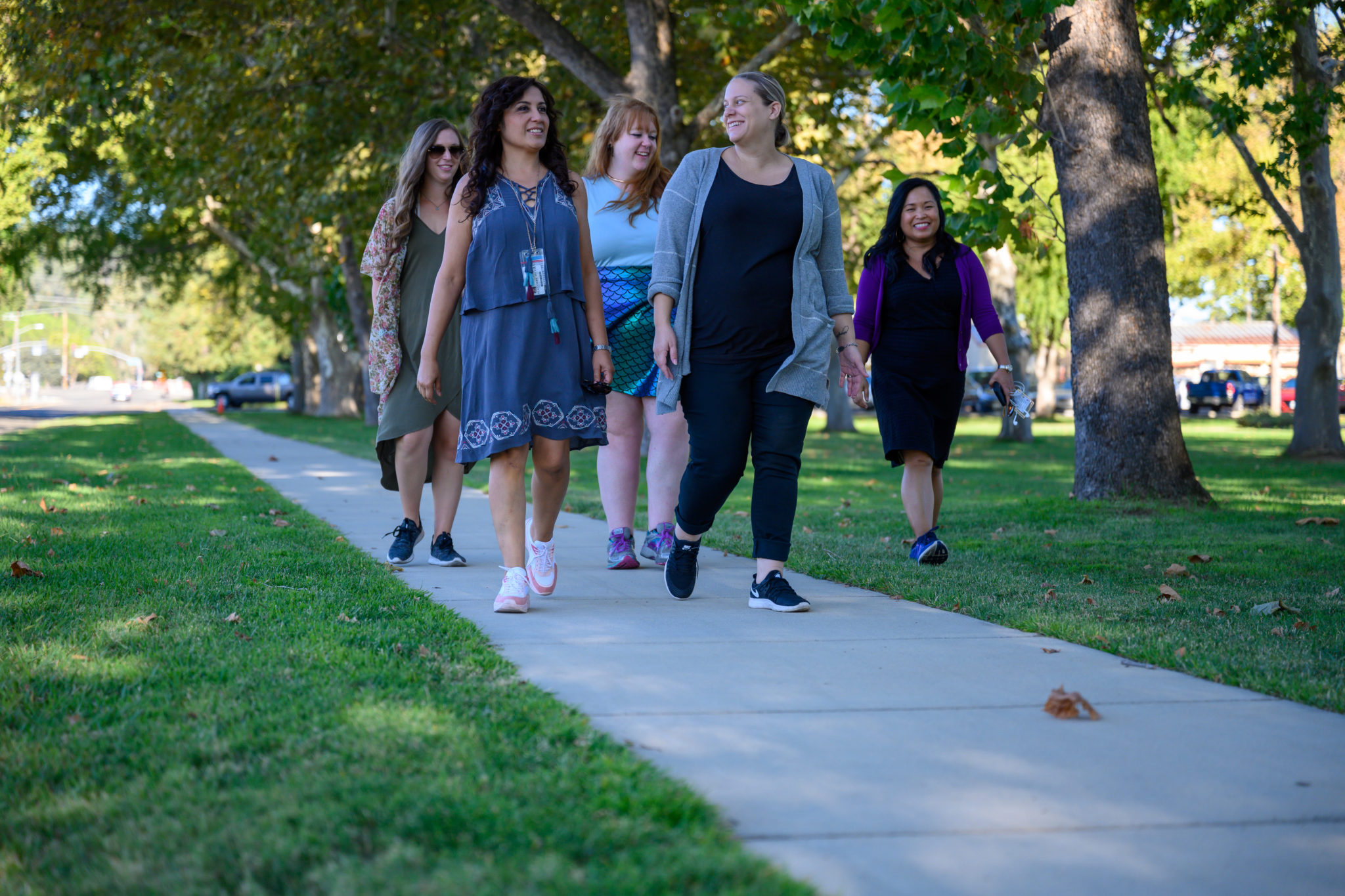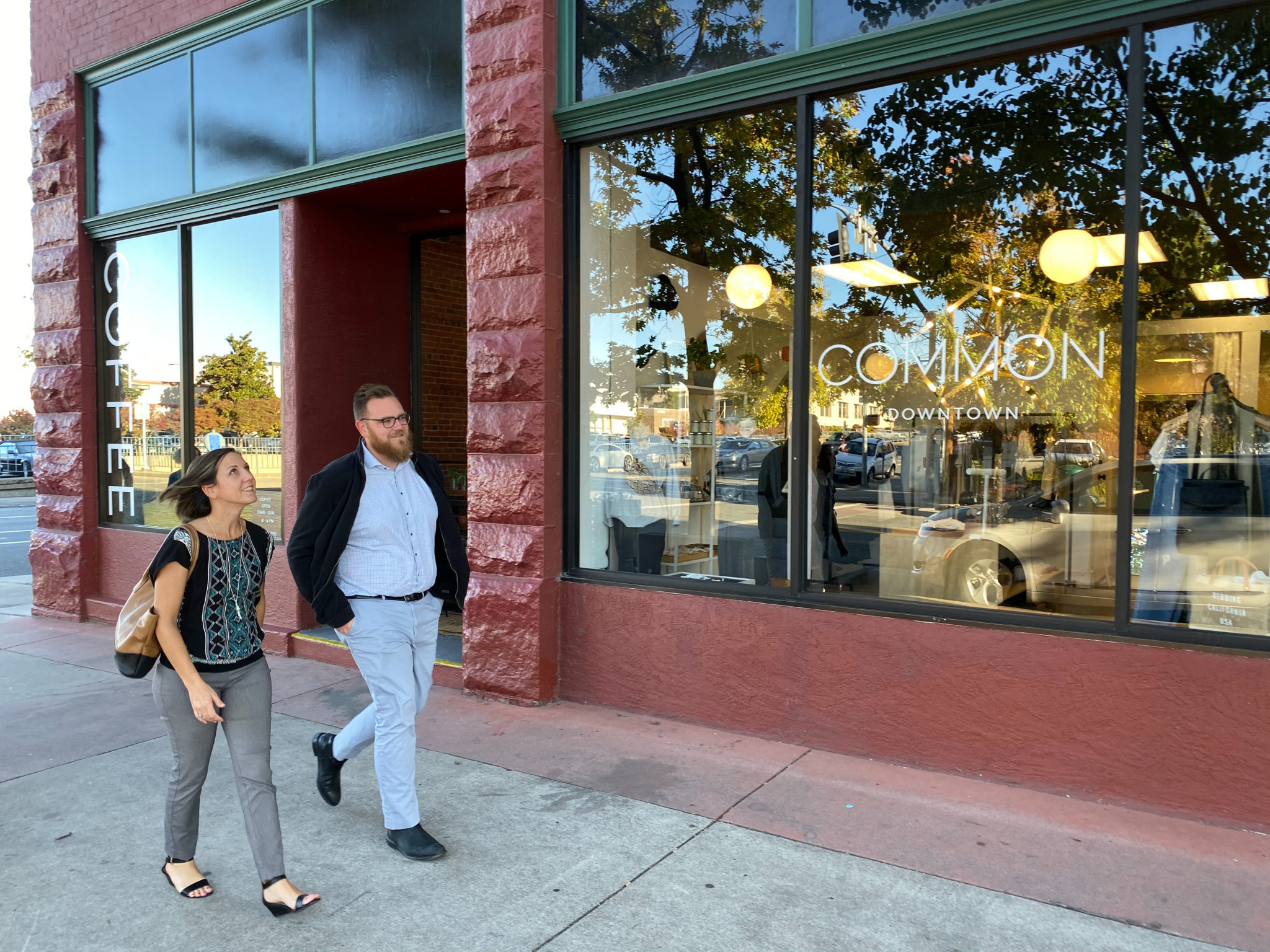 Healthy Shasta Walks
Why Walk?
Did you know you can meet physical activity recommendations for better health by walking briskly for 30 minutes a day, at least 5 days a week? These bouts of physical activity can be broken into 10 minutes segments – such as walking during your break at work or walking 15 minutes of your commute each workday.
Healthy Shasta aims to encourage people to walk and bike more for both transportation and recreation while working behind the scenes to support the creation of environments that make bicycling and walking easier, safer and more convenient for transportation and recreation.
Hawaiian Island Hop Walking Challenge
Tour the islands of Hawaii without even getting on a plane by participating in this walking challenge!
From June 7th to July 1st, make it a goal to walk 8,000 steps daily and you'll complete the virtual island hop challenge by walking 200,000 steps in total.
Sign up for the challenge by logging in to your Walker Tracker account (or registering HERE if you are a first time user), clicking on the "Challenges" tab, and clicking the 'Join' button next to the Hawaiian Island Hop Challenge.
Follow Healthy Shasta on social media for prize drawings every week and information on walking routes by the water to keep you cool.  Healthy Shasta | Facebook
Prizes include:
Tickets to Turtle Bay's Walk for Wildlife event on June 12th
Nui Hawaiian BBQ gift card
Certificate for a kayak/ stand-up paddle board rental from Whiskeytown at Brandy Creek Beach
A $50 Sports LTD gift card for walking gear
*Only Shasta County residents are eligible to win prizes.
Shasta Parks & Playgrounds Walking Challenge
Healthy Shasta is launching its latest walking challenge and this time it is based (virtually) right in our back yard. Starting March 1st you will be able to monitor your progress on a specially designed trek all around Shasta County's playgrounds. From Fall River to Cottonwood and everywhere in between you will discover many playgrounds and parks that you never knew existed, true local gems hidden in plain sight.
This month-long challenge is a great way to do something good for yourself and something healthy with your family.  In order to complete the park routes, participants need to walk 7,000 steps every day in March. Everyone in Shasta County is invited to join.
You have until March 10th to sign up for this challenge! Visit https://healthyshasta.walkertracker.com. You will be directed to the Walker Tracker page where you can start a free account. Once you have an account, download the app and "join" the Shasta Parks and Playgrounds Walking Challenge under the 'Challenges' tab. Make sure your pedometer is synced to Walker Tracker by March 1 and get moving. If you already have the Walker Tracker app, join the challenge through your app under the 'Challenges' tab. Step-by-step instructions with visuals can be found on our Facebook and Instagram page.
Along the way Healthy Shasta will be throwing out some gift cards and prizes such as passes to Turtle Bay, Shasta Caverns, the Redding Aquatic Center, and an annual Whiskeytown Pass. All walkers that finish the course will be awarded a great Sip/Snack Cup to enjoy at the playgrounds!
Who: This is an individual challenge, but parents, families, and anyone in Shasta County is encouraged to participate and stay active. (Must be 18 or older to sign up for the challenge on the Walker Tracker platform)
What: A walking challenge that takes you virtually through the parks and playgrounds of Shasta County. The challenge can be completed by walking 7,000 steps a day using your pedometer and linking it to the Walker Tracker App. First, sign up for free on the Walker Tracker page (https://healthyshasta.walkertracker.com), then download the Walker Tracker App on your smartphone, "join" the Shasta Playgrounds Walking Challenge, and link your personal pedometer (i.e. Fitbit or smartphone).
When: A month-long challenge starting March 1 and ending March 31, 2021.
Where: Walk anywhere you would like, but aim for 7,000 steps everyday to complete the challenge on time and receive a prize! Be sure to use your pedometer and link it to the Walker Tracker App to track your steps. You will virtually be able to see where you are along the Parks and Playgrounds path that spans from Fall River to Cottonwood!
Healthy Shasta Walks Passport
Start the New Year off on the right foot! Make the Healthy Shasta Walks Passport one of your new year's resolutions starting January 1, 2021!  Stay tuned to our social media announcing the launch.
Download and print your Walks Passport
Complete 10 or more walks for prizes and a pair of athletic socks! (black it out and qualify for the grand prize!)
Email to: admin@healthyshasta.org by midnight on March 1, 2021
Or mail to: Healthy Shasta, 2660 Breslauer Way, Redding 96001, post marked by March 1, 2021
Prizes announced by March 15, 2021
Prizes include:
Everyone who completes a passport will get a pair of athletic socks (while supplies last)- Socks are available for pick up at Fleet Feet Redding (1376 Hilltop Dr.) starting Saturday, March 13, 2021. Please pick up by April 1, 2021.
10 – $125 gift cards to Fleet Feet Redding for new sneakers-

Winners: Maggi M., Sarah J., Terry A., Don A., Robin C., Sara H., Deborah P., Alesha D., Aimee R., Loren M

2 – $25 gift cards to Fleet Feet Redding- Social Media Winners 
Stand Up Paddle Board lesson- Winner: Barbara E.
5 – $50 local restaurant gift cards- Social Media Winners 
1 night stay at Win River Resort and Casino, plus $20 in dining-

Winner: Kelly H.

Grand Prize: 1 night stay in a caboose at the Dunsmuir Railroad Park Resort-

Winner: Savannah L.
*All winners have been contacted via email
Thank you to everyone who participated in the Healthy Shasta Walks Passport 2019 Challenge! Find the results here "Healthy Shasta Walks Passport Results"
Walktober 2020 Wrap Up
Walktober annual walking challenge was a huge success!  Many individuals won prizes for taking on extra challenges like walking a specific trail and just for being out there walking! Team captains earned socks for coordinating and motivating their team. If you were a team captain, contact Redding Recreation to pick up your socks at 225-4095.

868 participants on 131 teams
120 active teams
29 teams met the Walktober Challenge Goal of 8,000+ steps/day
175,238,530 steps walked
Congratulations to the winning team: Dead Last Corps with the Shasta County Sheriff's coroner's office! Team members took an average of 14,599 steps/day (almost double the daily Walker Tracker goal!). They won $1000 toward a charity of their choice (they chose to split the funds between the Jeremy Stoke Legacy Foundation and Girls Inc. of the Northern Sacramento Valley).
Congratulations to Kathy Key, winning individual who took

814,978 steps, that's 356 miles,

in just 31 days, from Team Juniper Friends & Family! She won $500 toward her charity of choice, One Safe Place.
Stay tuned for the next challenge, the Healthy Shasta Passport launching January 1st, 2021!
Walk to School 2020
This year students and their families were encouraged to walk throughout the month of October and track their steps. Students from 8 schools throughout Shasta County participated and6 students from 2 schools won Fitbits!
Why Walk to School?
Kids need to move in order to concentrate and be prepared to learn. A morning walk is a great way to get ready for school (or an afternoon walk is a great stretch break after school).
Less traffic around the school means it's safer to walk/bike, reduces noise and pollution for students with asthma and is best for all! Did you know children are particularly vulnerable to the effects of air quality because they breathe 50% more air per pound of body weight than adults? Childhood asthma rates are one of the most common pollution-related healthy problems in America. We can all do our  part to reduce long lines of idling to pick up children from school. Consider parking at a nearby location to school and walking to pick up your child.
It can be a fun, relaxing family time to walk together and enjoy being outside.
Walking to School and errands can be a way to add required PE minutes for the school day.
Shasta Walks 2021
This is your year to set the pace and get moving for a happy, healthy life with Shasta Walks 2021. Explore our local trails and track your steps and join fun walking challenges throughout the year using the Walker Tracker app.
Follow us on our Healthy Shasta Facebook page for walking activities and healthy tips.
Local Challenges with Prizes
Several shorter challenges will be launched with community partners throughout the year and prizes will be awarded to those who meet their personal step goals. Challenges will be posted here and announced through social media. Stay tuned for our Local Parks Walking Challenge in Spring 2021. Walker Tracker will be used to track progress.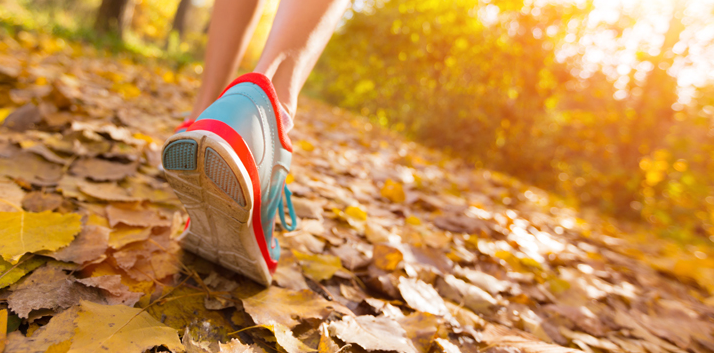 Walk with an Expert
These fun walking adventures highlighting our local area and health are postponed at this time due to COVID-19.
Healthy Shasta Walks Passport
The Walks Passport will be back! Stay tuned for the release after Walktober 2020!
Thank you to everyone who participated in the Healthy Shasta Walks Passport 2019 Challenge! Find the results here "Healthy Shasta Walks Passport Results"
Walktober Challenge
Find the 2019 results here "Walktober Challenge Results"
Local Walking Guides
Find Places to Walk and People to Walk With
Starting a Walking Program
Are you interested in starting a walking program? Check out this video to learn more.

Find out more about Creating More Walkable Communities.