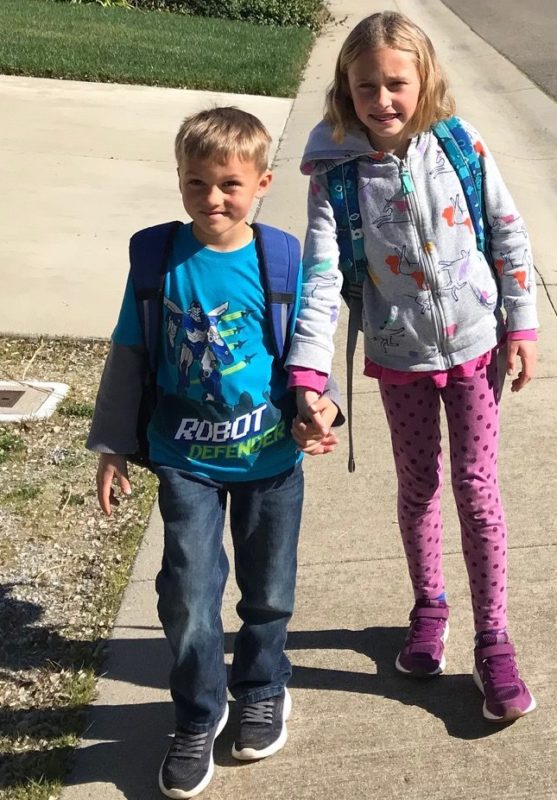 News
Walk to School Day – October 6, 2021
The 25th Annual International Walk to School Day is on October 6, 2021. Walk to School Day is a day when communities from all over the globe come together to celebrate a child's active and safe trip to school. Teachers, staff, or volunteers are encouraged to coordinate your school's event using the Getting Started Guide : Walk & Bike to School, and Healthy Shasta staff are available to provide support for planning of Walk to School Day activities at your school.
Let us know your plan to join the fun by registering your school at this link by Friday, October 1, 2021, and you will receive a coordinator's checklist and fillable poster template.
Students are invited to continue walking throughout October for chances to win prizes and to help their school win a bike rack. The Shasta County school with the highest percent of student participation will be awarded a bike rack for their campus. Parents or guardians can use the Attendance Log to record their child's participation. Every student who participates will receive a Healthy Shasta Walks sticker and one student per school will have a chance to win a Jamba Juice gift card.
Learn more at Safe Routes to School – healthyshasta.org
Walktober Past Challenges
For the full 2018 Walktober results, click here.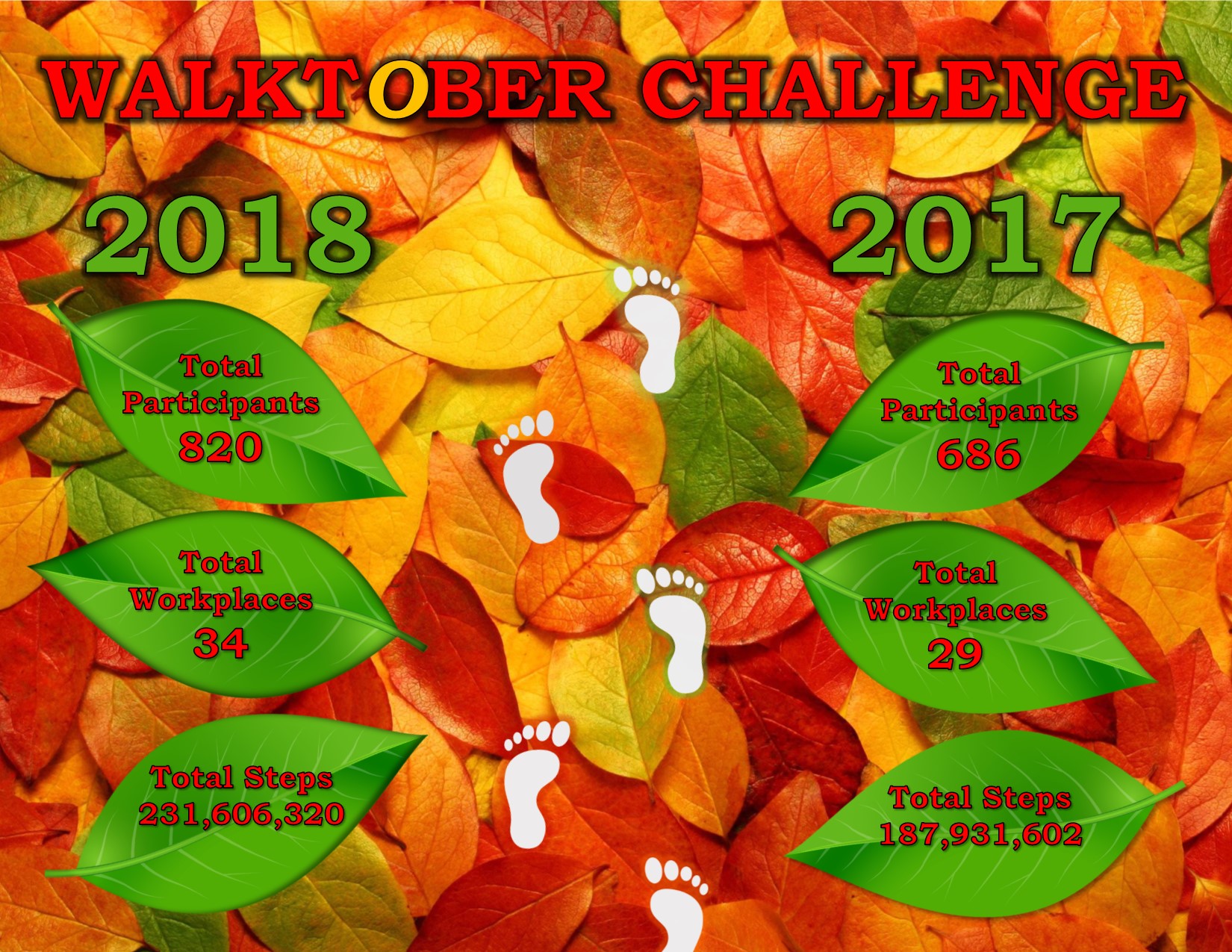 Walktober Challenge 2017
Redding Rancheria took 1st place in our large workplace category followed by Shasta Community Health Center and Shasta Head Start. Shasta Mosquito Vector Control District took 1st in our small workplace category followed by Shasta Union High School District and WIC/NFP.
Together, 29 workplaces totaling 686 participants took 187,931,602 steps (that is enough steps to walk across the earth over 3.5 times)…
The winning workplaces, Redding Rancheria and Shasta Mosquito Vector Control District received a traveling trophy to hold until next years challenge. Both workplaces received a special treat with the Healthy Shasta Bike Blender coming to their workplace and providing their Walktober participants with smoothies!