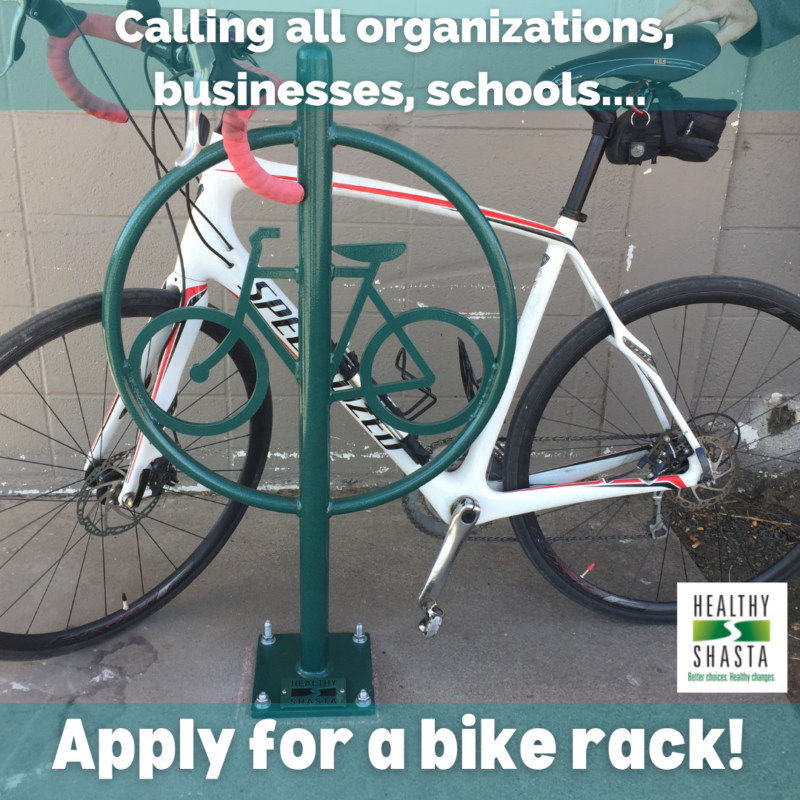 Apply for a Healthy Shasta Bike Rack! Accepting Applications July 1-28
Healthy Shasta has 6 bike racks available to organizations including Shasta County schools, community centers, government buildings, businesses, and facilities where community members frequent. Bike racks hold 2 bikes best for convenient short term bicycle parking. The rack will include a plaque on the base of the rack with the Healthy Shasta logo.
Apply between July 1 – 28, 2021. Announcement regarding rack placement will be made September 15, 2021.
Please review Installation and Bike Rack Placement Guideance to determine best location for a rack at your organization.
*Application contains full details.*