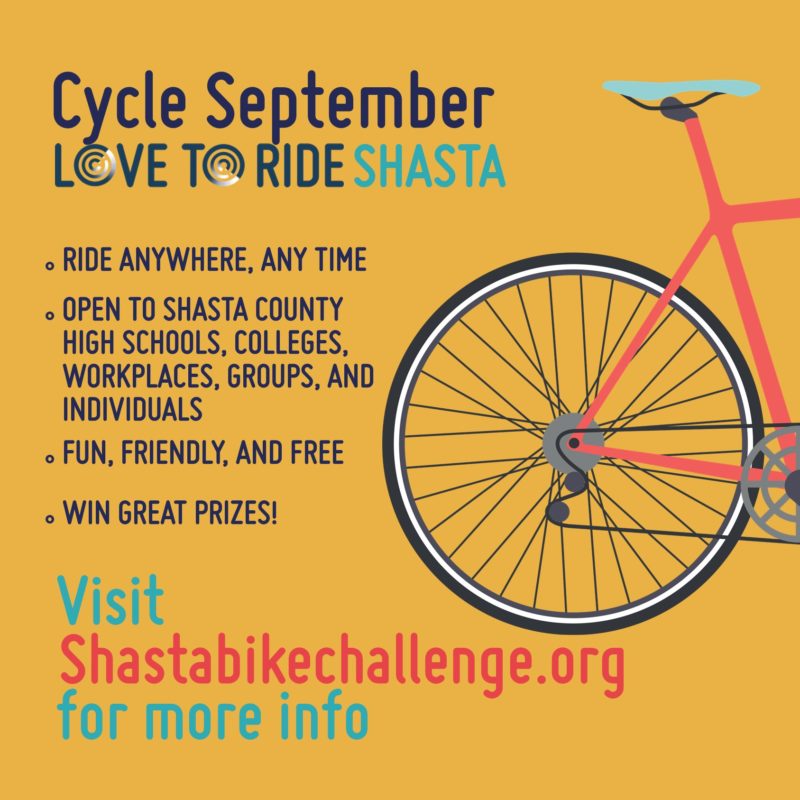 Cycle September- Join the Challenge!
Get back to biking by joining the Cycle September Challenge! Cycle September is very similar to Bike Month in May…1. Sign up for the challenge on the Shasta Love to Ride website… 2. Opt in for Cycle September…3. Link your Strava account (or other compatible tracking program)….and 4. Hop on your bike! The Challenge with run from September 1-30.
The more rides you log, the more chances you have to win great prizes through weekly and final drawings. With school starting back up, we not only want to see workplaces commute by bike, we also want to encourage students to ride to and from school. The schools who have active participation (with at least 10 students on a team) will be entered into a drawing at the end of September to win a bike rack for their school!
The challenge is open to all Shasta County high schools, colleges, workplaces, social groups, and individuals 13 years of age and older.