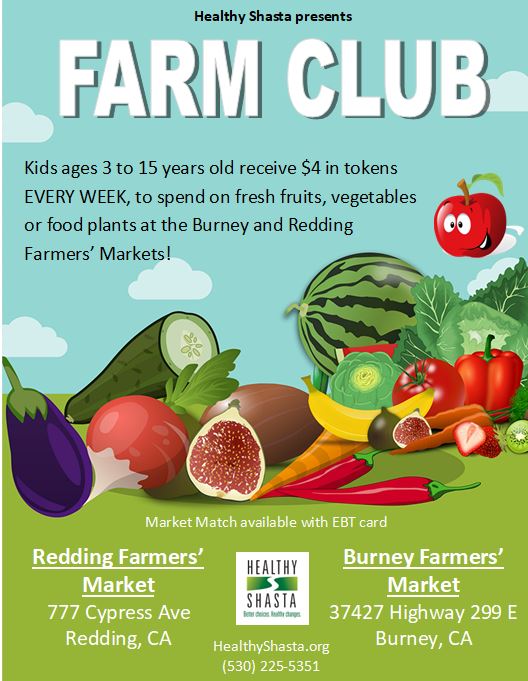 FARM Club 2023!
FARM Club 2023 – Kids choosing fruits and vegetables!
Kids 3 years to 15 years old receive FREE tokens worth $4.00.
At the FARM Club kids shop for a fruit, vegetable or a plant that grows a fruit or vegetable.
Joining FARM Club is easy!
Sign up at your first visit at:
FARM Club at Redding Farmers Market- every Saturday in June 2023.  777 Cypress Ave., 7:30 am – noon.
FARM Club at Burney Farmers Market- every Wednesday July 5- August 2, 2023.  Burney Sporting Goods Parking Lot, 37427 Hwy 299 E., Burney 3:00-6:00 pm.