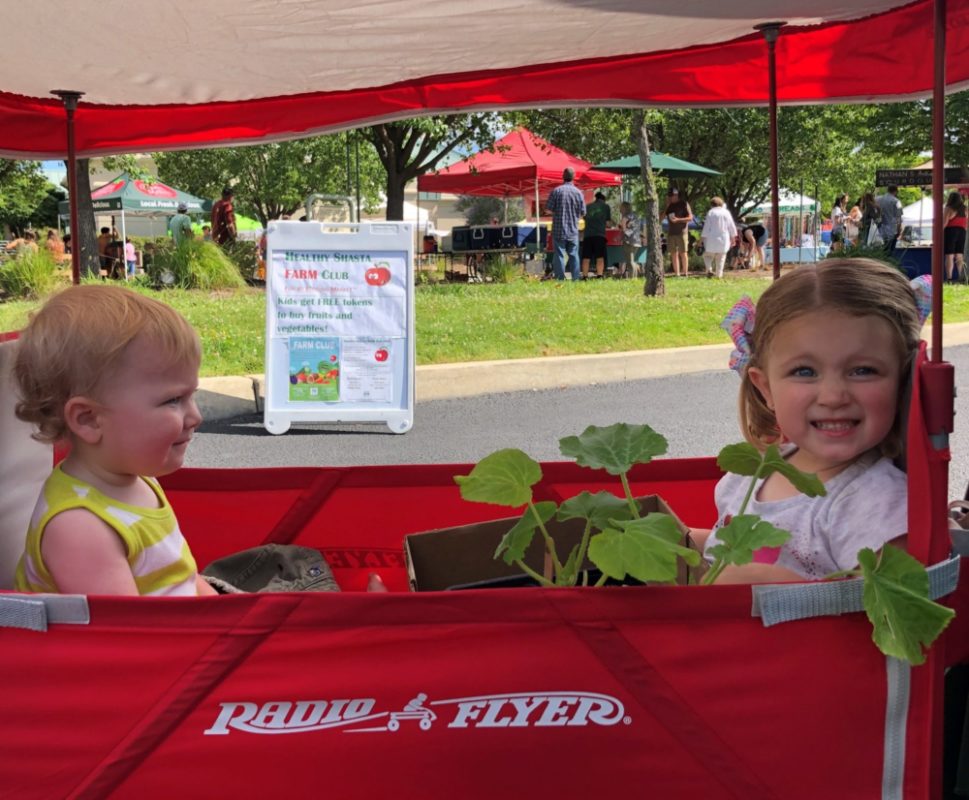 FARM Club is Coming in June 2023!
FARM Club encourages kids to choose their own fruits and vegetables to promote healthy eating.
Parents with kids 3 to 15 years old can sign them up to receive FREE tokens worth $4.00 towards the purchase of fruits, vegetables, or food producing plants.
Healthy Shasta's FARM Club booth will be at the Saturday Redding Farmers' Market, 777 Cypress Ave, 7:30 am – noon beginning June 3 through June 24.
FARM Club will then move to the Wednesday Burney Market from July 5 – August 2, 3:00 – 6:00 pm.
Healthy Shasta coordinates FARM Club with the Shasta Growers Association. EBT is accepted at all certified Shasta County markets.