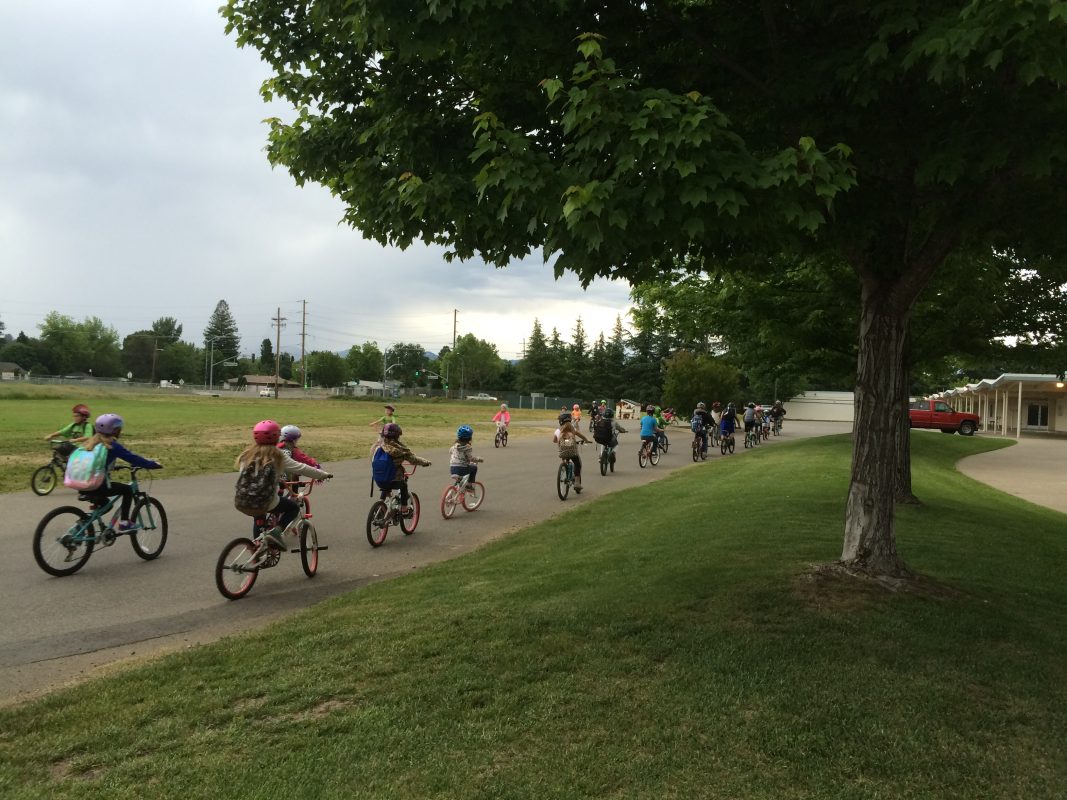 Get Ready for Bike to School Day
The 11th Annual National Bike to School Day is on May 4, 2022. Bike to School Day is a day when communities come together to celebrate a child's active and safe trip to school.
Teachers, staff, and volunteers are encouraged to coordinate their school's event using the Getting Started Guide : Walk & Bike to School. Join Healthy Shasta staff at the free Bike to School Day webinar training on March 31, 2022, at 6:30 pm.
Join the fun by registering your school and signing up for the training at this link through Wednesday, March 30, 2022. Complete the online training to receive the coordinator's checklist, helmets, prizes, and promotional materials.
Schools with 20 or more participants on Bike to School Day, will be entered into a drawing for a bike rack in a color of their choice! Encourage your students to bike to school this May!