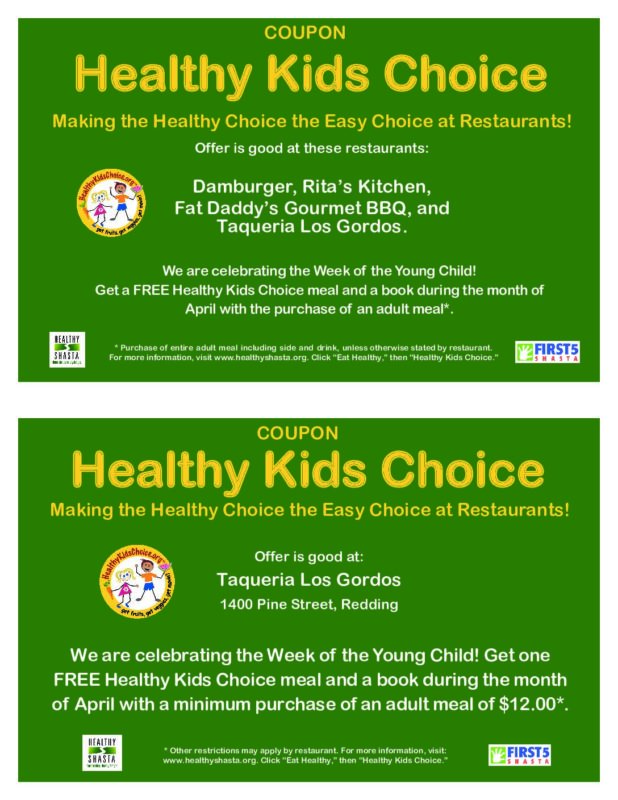 Healthy Kids Choice- Get a FREE Healthy Kids Choice meal & book with the purchase of an adult meal during the month of April!
Healthy Kids Choice is a Healthy Shasta initiative to partner with restaurants in Shasta County during First 5 Shasta's Week of the Young Child, April 10 – 17, 2021 to offer and promote healthy options for children. The goals of the Healthy Kids Choice program are to have healthy options available on kids' menus, to encourage children to eat more fruits and vegetables, to decrease children's fat and sugar intake, to spotlight and promote healthier options for kids, and to assist restaurants in making the healthy choice appealing, available and affordable.
Visit the Healthy Kids Choice page to see the menus and grab your coupon!