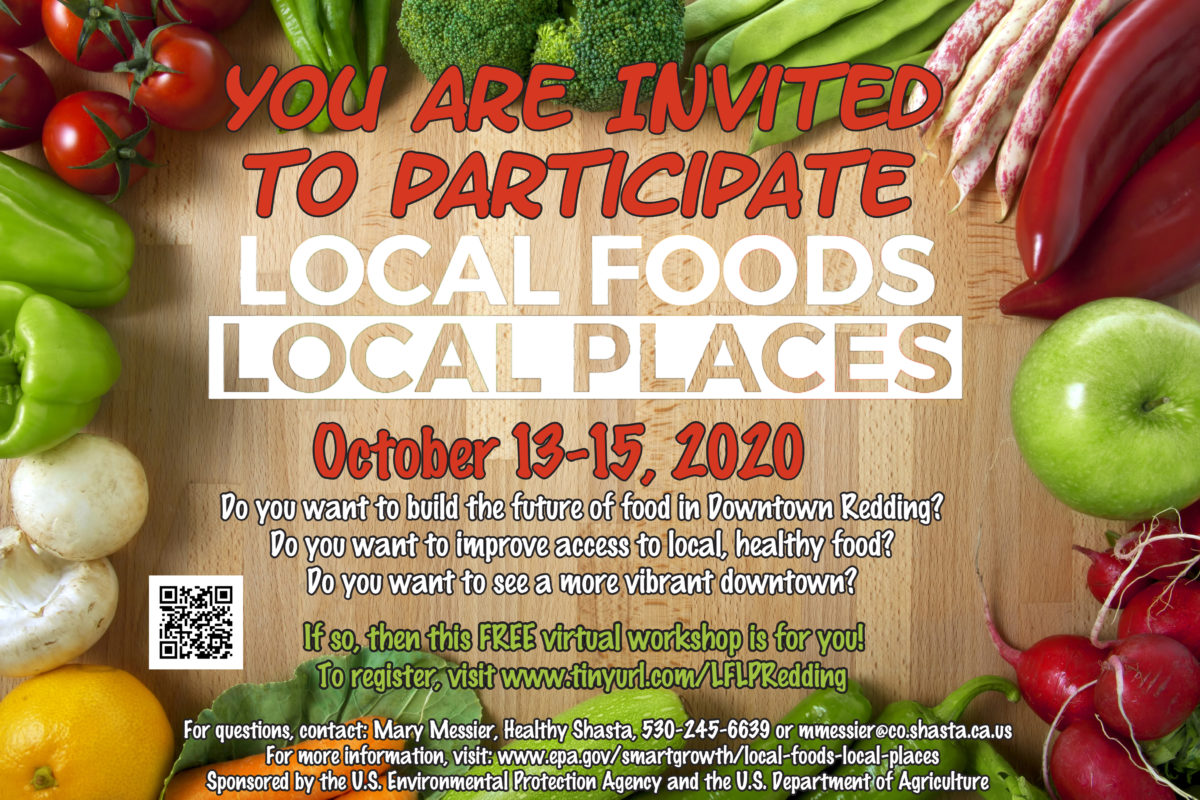 Join us on October 13-15 for Local Foods, Local Places FREE Virtual Workshop
Healthy Shasta invites the  community to participate in a virtual workshop to pursue the vision of an energetic Downtown Redding destination where people can easily find healthy, local, fresh food options. Community input is vital to this process as we seek to create an action plan that ensures local food is part of the overall downtown revitalization efforts. The workshop will be held as a series of seven virtual sessions, over 3 days. For details on dates and times of sessions, see LFLP Flyer.
To register for this event, visit: Local Foods, Local Places
For more information, contact Mary Messier, RD, Healthy Shasta at mmessier@co.shasta.ca.us or 530-245-6639.
This event is  in collaboration with Viva Downtown Redding, The McConnell Foundation, City of Redding, and the Women's Business Center at JEDI in partnership with the U.S. Environmental Protection Agency (EPA) along with the U.S. Department of Agriculture (USDA).