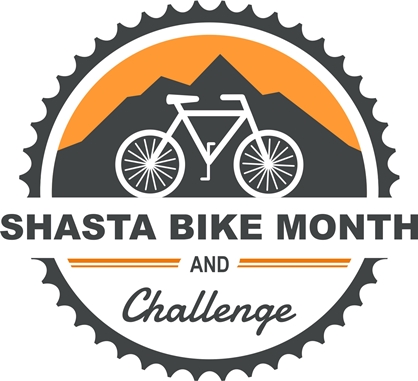 Shasta Bike Challenge Results
The Shasta Bike Challenge Results 2020 are in!
The 2020 Shasta Bike Challenge will be a memorable year. With a world pandemic and physical distancing affecting our individual lives, the bicycling community took a positive spin. Active transportation and exercise on a bicycle remained an essential activity during COVID-19 providing a perfect opportunity to be outside. The month long bike challenge brought in 826 Shasta County residents who pedaled 11,145 trips, totaling enough miles to cycle the earth over 5 times…145,885 miles to be exact. Nearly half of the participants rode at least one bicycle trip for transportation totaling 20,420 miles of transportation. Shasta County ranked #1 nationally for population size and 3rd overall in the National Bike Challenge at the end of Bike Month.
Due to COVID-19, we were unable to host our annual bike events. These events allow fellow riders to join together and share their passion of riding in our beautiful community. Though we have been physically distant from one another, our statistics show we have socially not grown apart. As a community, we hit the streets and trails to throw down some very impressive numbers. We would like to thank you for riding amid these unprecedented times.
More information, please visit www.ShastaBikeChallenge.org