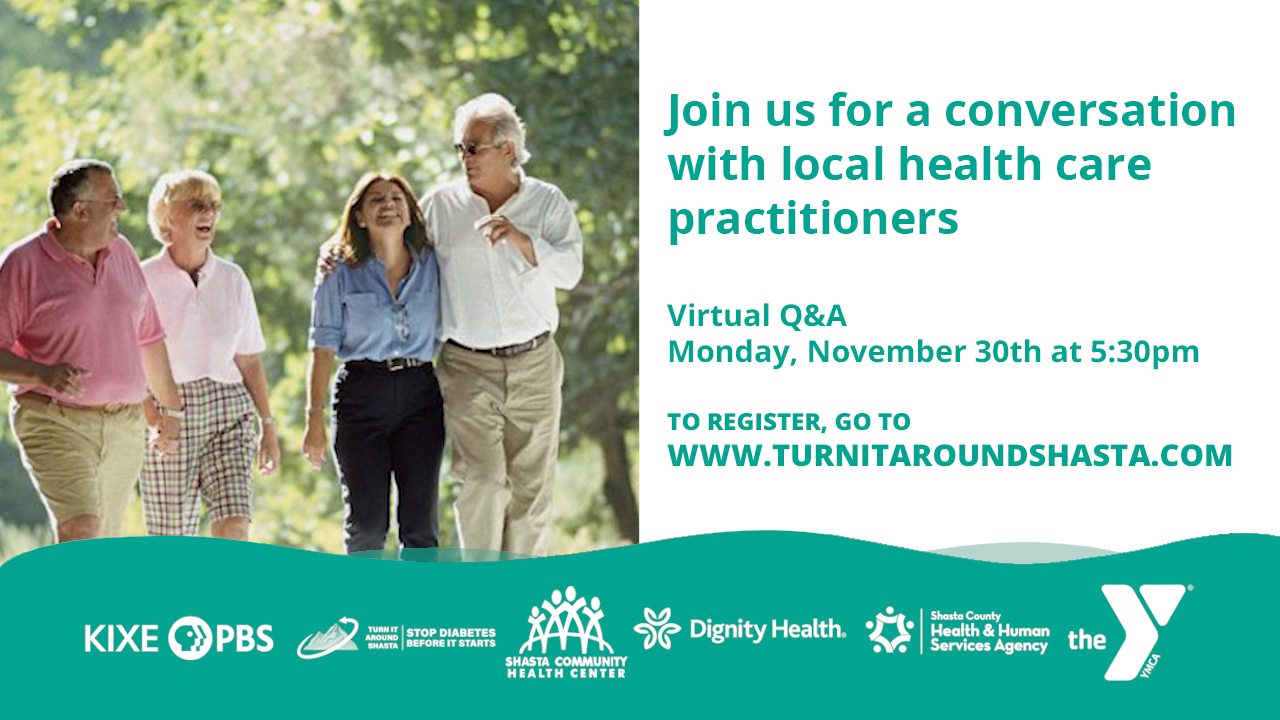 Turn it Around Shasta! Let's Talk Prediabetes-FREE Virtual Event on November 30th
November is National Diabetes Awareness Month. Think you may be at risk for developing type 2 diabetes? If you are over 40, overweight or have a family history of diabetes, then this event is for you!
Take the Prediabetes Risk Assessment Here.
Then join us for a live Q & A with local health care practitioners. Click here for more event information.
Click Here for Let's Talk Prediabetes Flyer
To register for the event, go to Eventbrite.
The first 40 Shasta County participants can receive a prize bag on Wednesday, December 2 from 9-11 AM at KIXE PBS, 603 N. Market Street in Redding. For more information, contact Mary Messier, mmessier@co.shasta.ca.us.