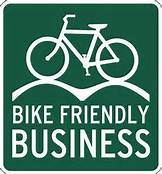 Bicycle Friendly Business Nominations 2019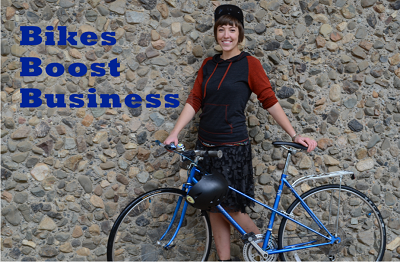 Bikes are good for business! Nominate your business or organization for the 2019 Bicycle Friendly Business Award to receive recognition for your efforts in creating a better community!
Submit your nomination by Sunday, May 19th at 2019 Nomination Form . It only takes a few minutes and it's FREE!
The winner of the Bicycle Friendly Business Award will receive:
Public recognition for enhancing quality of life and contributing to a healthy, vibrant community!
A 'ribbon cutting' event with Facebook Live at your location with the Redding Chamber of Commerce
1-year membership to the Redding Chamber of Commerce
A bicycle rack from Healthy Shasta and Viva Downtown
Be an honored guest and receive the award at the Shasta Bike Month Celebration on June 7th
What is a Bicycle Friendly Business? It's a business or organizations that takes steps to make it easier for their employees to commute by bike (thereby supporting employee wellness, productivity, and satisfaction) as well as making it inviting for customers to arrive by bike (which contributes to a vibrant community and high quality of life). For examples of how your business can be more bicycle friendly, see the examples of the local nomination form or visit the League of American Bicyclist's website.
More details about the 2019 Shasta Bicycle Friendly Business Awards are on the Fact Sheet.
What do local businesses do to be bike-friendly? Redding Rancheria has bicycles on site that employees may use during lunch or after work, and provided prizes to employees who took selfies at designated spots while out riding the Mayors Mt Bike Challenge. The Red Lion Hotel on Hilltop has bikes and bike maps for guests to use and indoor secure bike parking for employees. Owens Healthcare provides incentives to employees participating in the Shasta Bike Challenge (your worksite can join the Challenge for free right now!), and offers showers, indoor bike parking, and group rides for employees. More examples from local recipients of the Bicycle Friendly Business Awards
The Bicycle Friendly Business Award is offered in collaboration with the Redding Chamber of Commerce, Healthy Shasta, and the Shasta Bike Month Planning Team. Questions? Call 229-8243.