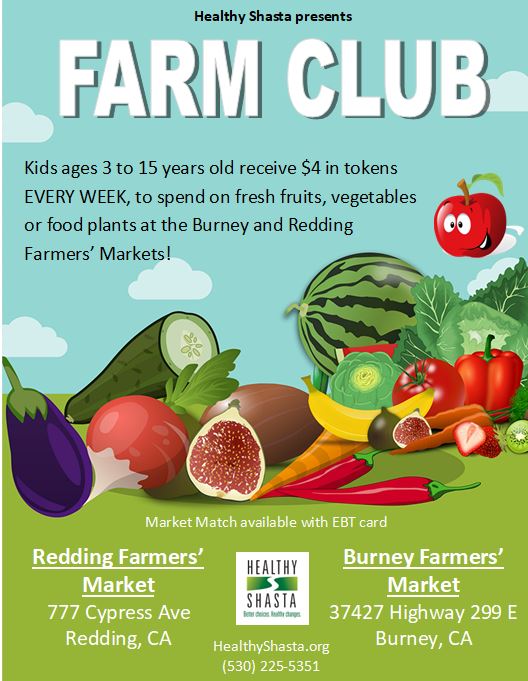 FARM Club is Back at Redding Farmers' Market 2022!
Every Saturday in June, kids ages 3-15 can receive two $2 tokens to shop for fruits, vegetables, or plants that produce food.
Find FARM Club at Healthy Shasta's green tent at the Redding Farmers' Market (777 Cypress Ave.)
See kids get excited about choosing fruits and veggies!