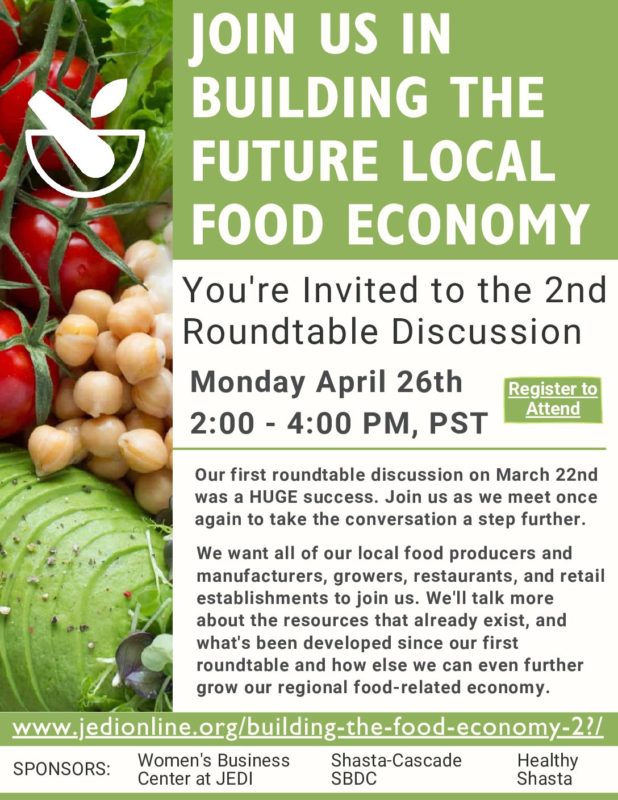 You're Invited to the 2nd Local Food Economy Roundtable-April 26th!
The first roundtable discussion was a HUGE success, filled with rich conversation about what's working and a few challenges that our local food producers and manufacturers are facing along with a LOT of great ideas to overcome those challenges. Please join us as we meet again to take the conversation a step further!
Everyone is invited- Food producers, manufacturers, buyers, and allies/interested parties! We'll talk more about the resources that already exist, what's been developed since our first roundtable, and how else we can even further grow our regional food-related economy.