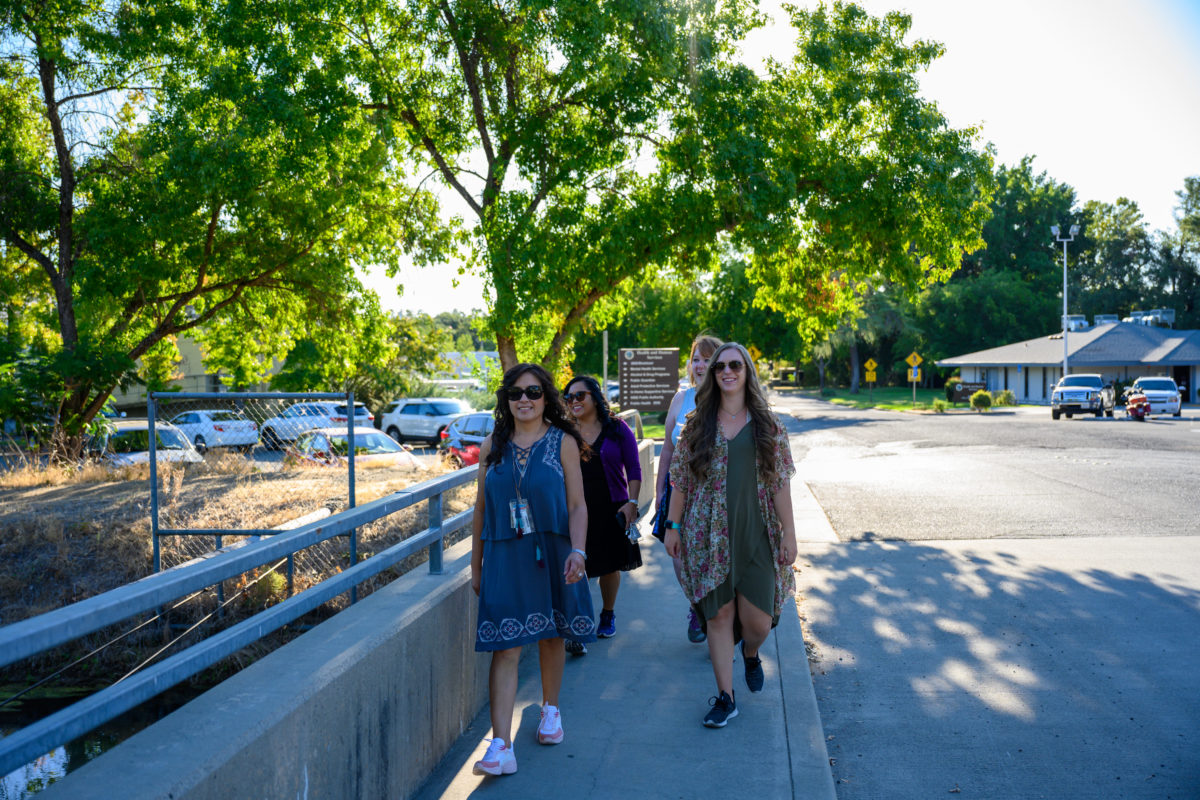 Healthy Shasta
What's more fun than walking? Walking for a team challenge, of course. The Walktober Challenge is back, and October is a perfect time to get active, win prizes, and support local charities.
Find a team of coworkers, friends, family, school clubs, neighborhood groups, or any collection of people. If your worksite has never done Walktober or maybe it's been a while, Walktober is an opportunity to build comradery and encourage workplace wellness. Use the platform to walk as a worksite team or start a friendly competition between coworkers with multiple teams.
It is free to sign up. Active participants are eligible for prize drawings of gift cards and Whiskeytown/Lassen National Park passes. Winning teams receive cash donations for charity. Must live or work in Shasta County to win.
Follow Healthy Shasta on social media for updates and check back here for more information on how to start or join a walking group with coworkers, friends, or family. Sign-ups will be open starting September 12, 2022.  Let the fun begin on October 1st.